|1|
Recently Drastic
Ryan Gosling got a haircut.
But not before he got a crazy mullet in the process.
Gross, right?
C-ya long hair. Waylon will miss pulling you.
|2|
Recently Shared
I've mentioned Momastery before, but I'll mention her again.
She's great, and you guys must think so too because over fifteen people sent me emails or Facebook messages linking to her Don't Carpe Diem post that went viral and ended up on Huffington Post.
Thank you for sharing! Sharing is caring.
She is amazing.
|3|
Recently Given In
Want to know how sleep training went?
Exactly like this.
(Borrowed from a friend who borrowed from a friend)
|4|
Recently Heard
I want them in my living room.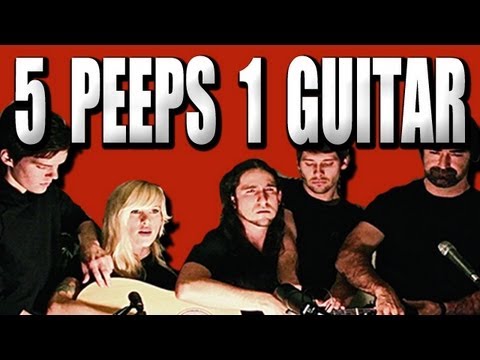 |5|
Recently Pinned
Spoon Puppets
|6|
Recently Amazed
Chicken nugget connoisseur.
17-year-old Stacey Irvine of Castle Vale, Birmingham, has admitted to eating practically nothing besides chicken nuggets since she was two.
Irvine was recently rushed to the hospital after collapsing at work. Doctors there told her she had anemia and made it clear that she was going to die if she didn't immediately add fruits and vegetables to her diet. "I am starting to realize this is really bad for me," Irvine acknowledged.
Still, she says she can't stop eating nuggets on a daily basis. "McDonald's chicken nuggets are my favourite. I share 20 with my boyfriend with chips," she is quoted as saying. "But I also like KFC and supermarket brands. My main meal is always chicken nuggets every day."
According to Irvine, her mother Evonne, who introduced her to McNuggets when she was two, has long since given up trying to get her to eat anything else.
I have two questions.
#1—> Has she seen the picture that's gone viral showing what those chicken nuggets look like before they're fried?
#2—> How has she not died of pure boredom? Has she had chocolate cake? My chocolate cake? If she just wants junk food, fine! I can find much better options besides chicken nuggets.
|7|
Recently Eye Spied
See anything unusual?
Click here for the answer because you probably couldn't find it either.
Awesome.

|8|
Recently Inspired
Mother Teresa
|9|
Recently Redone
|10|
And finally, our Friday Funnies from the Internets
For Liz Lemon Nerds Only.
Happy Friday.
***