|1|
Remember last week when I linked to this chick because her voice is amazing?
Here's another one for you.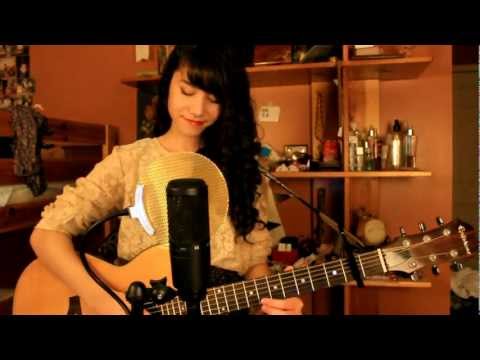 |2|
For my fellow English majors and book lovers:
100 Best First Lines From Novels
I tried to pick a favorite, but it was impossible.
So I picked the funniest instead:
"It was the day my grandmother exploded." -Iain M. Banks, The Crow Road
|3|
In other news, this is what teething looks like.
|4|
Once upon a time we gave our baby The Nook.
We didn't want to, for he was only a few hours old and we didn't want to confuse his newborn brain about nipples. But we did it anyway (we were tired) and it turned out fine because he eventually stopped using it all together except for in the car.
And then came The Tooth.
Ever since The Tooth, The Nook has been in high demand. In the car, out of the car, in my arms, out of my arms–The Nook is the only fail safe soother.
Which is why it is important to
NEVER LEAVE THE HOUSE WITHOUT THE NOOK.
For if you do, you will be sorry.
Very, very sorry.
|5|
Recently Overheard

Kate: Remember the days of yorn when–
Austin: Days of yore.
Kate: Remember the days of yorn when we lived in Lancaster and it was always 85 degrees.
Austin: I forgot that Lancaster has a more tropical climate.
*
Kate: I only want a dog if it can be inside. What's the point of having a dog if it's only ever outside?
Austin: I only want a dog if it is outside.
Kate: I guess we're not getting a dog.
*
Kate: The dining room smells of urine and pine.
Austin: Maybe it's the pile of diapers you won't clean up.
*
|6|
Recently Googled 
does orange juice and milk taste good
what are those things called inside magazines that stick out
am i going bald postpartum hair loss
french toast casserole
|7|
Recently Eaten
Indian Chicken found on my cousin-in-law's blog.
It's one of my favorites because it only has a few ingredients.
1 Whole Chicken
3 large onions
3 tablespoons oil or butter
5 tablespoons flour
3 tablespoons curry powder
1 ½ teaspoons ginger
1 ½ teaspoons salt
½ cup honey
1/3 cup soy sauce
4-5 cups chicken broth from your chicken
Boil the chicken in a pot of water until the chicken is falling off the bone. Remove the chicken from the pot and leave it alone until it's cool enough to handle. Pick all the bits of chicken off the bones, chopping up the bigger pieces. Put the bits and pieces of meat into a bowl and set aside.
In another soup pot, one with a thick bottom, saute the onions in the oil or butter. When they are tender, add the flour, curry powder, ginger, and salt. Stir well, and then add the honey, soy sauce, and the chicken broth you made from your cooked up chicken. Bring the sauce up to a simmer, stirring well, until it has thickened. Add the chicken pieces and heat through. Serve over brown or white rice. Mango chutney is a (wonderful) optional addition.
|8|
Recently Compared
Genetic Baby Baldness.
Yours Truly (5 months):
Truly Mine (5 Months):
|9|
Had enough Baby Waylon pictures yet? Too bad.
|10|
And finally some Friday Funnies from the Internets:
Black Friday Prank (Thanks Kell)
Facebook Crime (Are you guilty?)
& Why Men & Women Can't Be Friends
Happy Friday.
***
Linking up with the fabulous E Tells Tales