|1|
Recently A Beach Trip
I'm headed to the beach this weekend.
I know. I see it too. Too much traveling in the last month with a one year old. I'm burning out. I almost said no, I really did. But it's going to be really cheap and more importantly, time well spent with some really great women. Also, it's my last chance to be in the ocean this year. How could I say no?
|2|
Recently On Instagram
Thanks to a tip off from my girl Bridget Hunt,
I've also got Instagram looping live every day.
Check 'er out on the sidebar —>
You can also follow me directly here.
|3|
Recently Read
I know I'm a few years late to the party, but this is the best book I've read this year. If you haven't read it yet, don't you dare watch the movie first. Buy it. Read it. Be amazed.
|4|
Recently On Repeat
Downton. Is. Back.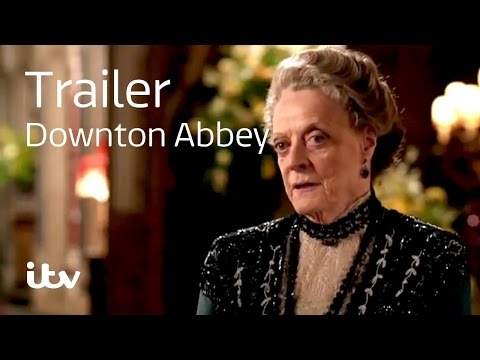 |5|
Recently Linked
7 Things Christians Need To Remember About Politics by Relevant.com. "Political discourse is the Las Vegas of Christianity—the environment in which our sin is excused. Hate is winked at, fear is perpetuated and strife is applauded. Go wild, Christ-follower. Your words have no consequences here. Jesus doesn't live in Vegas." (Thanks Dad)
The First Lady's Parenting Rules by The New York Times. "The girls have to eat their vegetables, and if they say that they are not hungry, they cannot ask for cookies or chips later. 'If you're full, you're full,' Mrs. Obama said in an interview with Ladies' Home Journal. 'I don't want to see you in the kitchen after that.'"

Our Story In Two Minutes by 19 year old college kid, Joe Bush. A YouTube video worth watching. Good music and images to sum up the last thousand years or so.
Why We Should Ban Life Jackets by Todd Akin. I laughed. Click Image for Source.
|6|
Recently Made
The Best Whole Wheat Pizza Ever
Ingredients
3 cups warm (not hot) water
2 t honey
1 1/2 T active dry yeast
6 T olive oil
1 1/2 T salt
6 T gluten
6 – 7 cups whole wheat bread flour (I often use half white flour for better flavor)
Directions
In a large bowl, stir together the water, honey, and yeast. Let sit a few minutes to get bubbly. Add the oil, salt, gluten, and most of the flour. Stir together to form a ball. Dump out on the counter and knead for 5 or 10 minutes, adding more flour as necessary, until it's nice and smooth. Try not to add too much flour. You want the dough a bit sticky. I use my mixer.
Place dough in the bowl, cover, and let rise until double, about an hour. Divide into 6 balls and roll out for pizza as desired. Before putting your toppings on, make sure the underneath side is generously covered in flour, cornmeal, or semolina flour. Top with your favorite toppings, slide onto a pizza peel or cookie sheet and slip onto a hot pizza stone that's in a 500 degree oven (I don't have a hot pizza stone so I did not do this, pizza was fine). Bake for about 6 minutes or until cheese is bubbly and crust is browned on the bottom.
Remove pizza from oven to a cutting board and cool a bit before slicing and serving.
Original Recipe & Photo From My SIL Here
|7|
Recently Drinking
Thanks to my friend Heather, I'm now drinking these on the regular.
Ginger Beer (or Ginger Ale) + Raspberry Sherbert
Amazing.
|8|
Recently on YouTube
Rock on, boys.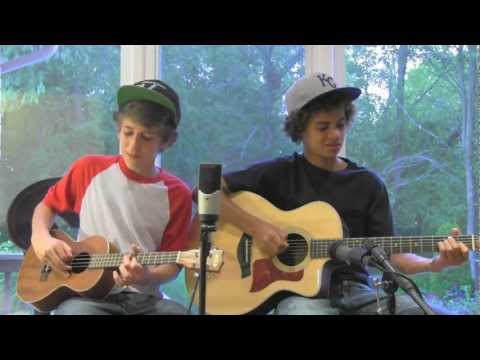 |9|
Recently Remembered
One Year Ago
Do You Love Being A Mommy? (And Other Stupid Questions)
This Was Not The Post I Intended To Write
|10|
And finally, our Friday Funny from the Internets
Twilight, A Lip Reading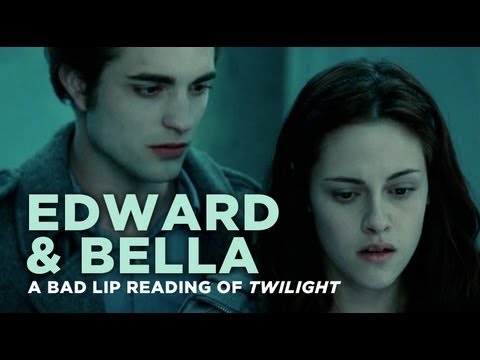 (Thanks Katie)
Happy Friday!
***