|1|
Recently FUN
Austin and I are going to a FUN concert in Pittsburgh this weekend.
While we're jamming, Waylon will be hanging out with one of my best friends who lives in the city. Like a crazy person, I wrote her an email about how to take care of him for the few hours we'll be apart. I wrote things like "he eats food."
Smack me.
|2|
Recently On Instagram
|3|
Recently Read
We need to talk about We Need To Talk About Kevin
Are you as horrified as I was? I read this book as quickly as I could. I skipped showers, I stayed up until 1AM, I took long bathroom breaks, I cancelled plans, just to get it over with. Multiple nightmares and a few panic stricken thoughts of  What if this is Waylon later and I'm finished. Of course it's fiction and of course Kevin is nothing like my sweet boy, but still.
Four out of five stars for being prolific and well written, but negative points for being so chillingly horrifying. Or maybe that's the point. Much to discuss in book-club this month.
Anyways, I'm headed to the beach next week and I need to detox from this experience with a light read. Any suggestions?
|4|
Recently Belated
Waylon's Month In Review video for May is finally complete.
FYI: Once this kid turns one, I'm quitting this once a month business. I'm thinking Year In Review or Season In Review. This monthly jig is too much work.
Watch on VIMEO
Music: All Of My Days by Alexi Murdoch
|5|
Recently Pinned
Spiced Black Bean, Grilled Avocado, and Goat Cheese Tacos
Yes please.

|6|
Recently On Repeat
The Lumineers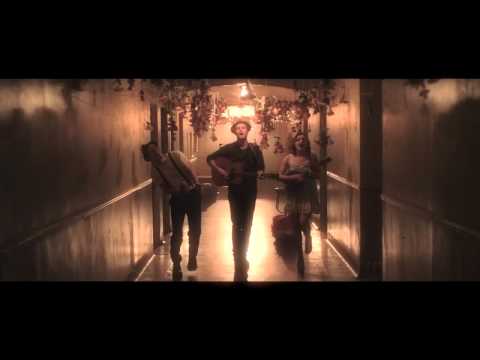 |7|
Recently A Favorite
Waylon needs a friend.
I don't mean it in any sort of sad way, he just loves other kids. Whenever he hears kids walking home from school outside, he crawls up the couch to watch and wave.
In an effort to stymy any "we need another baby" talk, I got him a doll instead. Good compromise? I think so.
It's my favorite from when I was a kid. Holly went everywhere with me.
I just hope we don't find her belly up in the fish pond. Here's to hoping.
|8|
Recently Graduated
I know, I know. More on graduation. I just love a good grad speech.
Best Commencement Speeches of 2012
"When I was in college, I wouldn't "text" a girl to ask her out on a date. I would ask her, in person. One human being to another. And when she said "No," which she always did, I would suffer the humiliation and self-loathing that a young man needs for his, or her, personal growth.

A text does nothing more than protect us. It protexts us … if you will. It keeps us safe. It is like a warm blanket that insulates us from the truth — the truth of how unappealing I was to Amy Miller. Well, look at me now, Amy. Princeton Class Day speaker. Suck on that." -Steve Carrell
|9|
Recently An Early Birthday
Waylon's present from Grammy and Pappy Baker arrived earlier this week.
He was pretty excited to find this inside.
|10|
And finally, our Friday Funnies from the Internets
Meet The Lost Tributes Of The Hunger Games
(Thanks Katie)
Happy Friday
***