|1|
Recently On Vacation
One week off in medical school is such a tease.
You get a glimpse of what life would be like as a "normal" family and then it all goes back to studying on weekends and lugging the heavy car-seat by yourself.
At least I have this face to keep me company.
|2|
Recently Awesome
You've probably already seen it.
Time Lapse Pregnancy Gone Viral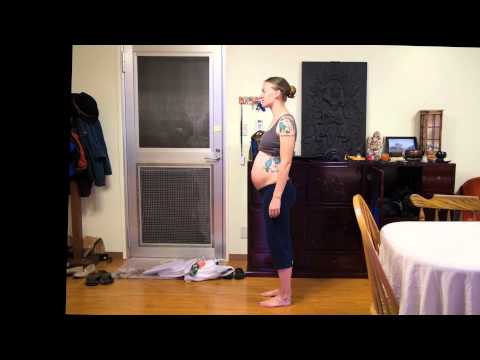 Beautiful.
|3|
Recently Delicious
Peanut Butter Pie
Sometimes you just need a pile of peanut butter and an excuse, right?
Ingredients
1 (8 ounce) package cream cheese
1 1/2 cups confectioners' sugar
1 cup peanut butter
1 cup milk
1 (16 ounce) package frozen whipped topping, thawed
2 (9 inch) prepared graham cracker crusts
Directions
    Beat together cream cheese and confectioners' sugar. Mix in peanut butter and milk. Beat until smooth. Fold in whipped topping.
Spoon into two 9 inch graham cracker pie shells; cover, and freeze until firm.
|4|
Recently Hopeful
The Hunger Games Blockbuster is right around the corner.
I was equal parts HYPED and SKEPTICAL.
Hyped because it's one of the best books I've ever read, skeptical because movies usually ruin it.
But then I read this interview with Jennifer Lawrence and it gave me hope.
Austin: Are you getting teary over that trailer again?
Me: It's going to be SO GOOD.
Austin: It's not going to be that good.
Me: It's going to be amazing.
Austin: You need to go in with low expectations.
Me: I don't think my expectations could be any higher.
FRIDAY!
PS: Rotten Tomatoes has given it a 100% Rating. I'm counting this as a marital win already.
|5|
Recently Upgraded
We're getting a new mattress.
And not just any mattress, a KING SIZED mattress (for our king sized egos?).
It will certainly be an upgrade considering we're currently sleeping on a $200 mattress, without a bed spring, on the floor. Kind of like camping.
|6|
Recently Caught On The iPhone
Two of baby's favorite things.

Oh my heart.
|7|
Recently Nodded Along To
If you are a parent or know a parent or are a human being who sometimes interacts with parents at the grocery store, you should probably read this:
It's good, really good. It made me cry a little bit too, I don't know why. Maybe because I see the person I once was and the mom I am now. Maybe because I know Waylon is going to be a handful and I can already see the awkward conversations I'll have with people I love and people I just met about how I should probably not let him be a wild animal.
Anyways, read it now and thank me later.
|8|
Recently Pinned
Growing Plants From Kitchen Scraps
Basically you stick some toothpicks into an avocado seed and it turns into a beautiful houseplant. Aunt Shelah pinned it first. I have a hard time believing it's going to actually work, especially given my history of black thumbs and a bad memory, but I persevere!
Want to fail with me? Here's how.
|9|
Recently A Confession
I have not given that music video one thought.
I've been too busy focusing on Little City Radio, an adventure with my girl Carrie King. Anyways, you should probably listen and I should probably get started on that video.
|10|
And finally, our Friday Funny from the Internets
(Except It's Monday And It's Not Really That Funny)
A Video Of A Kitten Wearing A Leprechaun Hat
Cheers to a new week.
***