Friday snacks are a day early this week so that I can focus on the important things this holiday season, like eating Christmas cookies.
See you on the other side.
|1|
Recently Purchased
Baby Daddy bought jeans for the first time since college. A few of us teamed up and convinced him to go skinny. Now all he needs is an owl tattoo.
But seriously, he looks good.
|2|
Recently Made
One of my best friends turned 28, so we painted pottery.
I decided to make Baby's First Christmas Ball.
This is why I don't do crafts.
|3|
Recently Googled
I get at least a dozen hits a day from someone googling "pregnant barbie."
I find this incredibly satisfying.
|4|
Recently Emailed
From my mom.
———- Forwarded message ———-
From: Melanie Baker <email has been removed so you don's spam my mom>
Date: Mon, Dec 19, 2011 at 11:27 AM
Subject: Christmas week FOOD
To: Dave Baker <removed>, Kathrine Baer <removed>, Kelly Anne Fry <removed>
OK – let's hear your comments and edits…
Breakfasts
- cranberry/orange muffins
- multi-grain bagels
- cereal – Fruit Loops,Cheerios and Cranberry Nut Crunch
- eggs
- bacon
- sausage
- fried dough (Sunday morning)
Lunch / Snacks
- curried chicken salad
- lentil salad
- broccoli salad
- deviled eggs
- ring bologna and sharp cheese
- mixed veggies and dill dip
- chips and crackers
- leftovers from dinners
Thursday night
- GO OUT
Friday night
- seafood chowder
- grilled cheese sandwiches
- salad
Saturday night (Christmas eve)
- shrimp cocktail
- herb crusted pork loin
- parsley new potatoes
- baked candied yams
- asparagus
- spinach salad
- applesauce
- potato rolls
Sunday night (Christmas) (Is anyone still going to be home???)
- honey mustard chicken
- rice
- glazed carrots
- spinach casserole
Beverages
- egg nog
- iced green tea
- raspberry/cranberry punch
- orange juice
- Coke and Ginger Ale
Desserts
- chocolate eclair dessert
- chocolate chip cookies
- spritz cookies
- pumpkin pie
- banana cake
- berry sour cream cake
*
Did I mention there are only 6 of us? Remind me to pack my eating pants.
|5|
Recently Heard
(Thanks Jen)
|6|
Recently Eaten
Kate's Ultra Chocolate Chocolate Chip Cookies
INGREDIENTS
2 1/4 cups flour
1 teaspoon salt
1 teaspoon baking soda
2 sticks butter, softened
1 cup granulated sugar
1 cup packed brown sugar
2 large eggs, beaten
1 tablespoon vanilla
1/2 cup unsweetened cocoa
2 cups chocolate chips
1. Preheat oven to 375 degrees.
2. In a bowl, stir together flour, salt, and baking soda.
3. In another large bowl. stir together butter, sugars, eggs, vanilla and cocoa.
4. Gradually stir flour mixture into butter mixture. Mix until combined.
5. Stir in chocolate chips until they are evenly distributed.
6. Drop dough by tablespoonfuls onto greased baking sheets.
7. Bake about 9 minutes. I like them better a bit undercooked.
8. Cool on a baking rack.
9. Stuff your face.
10. Feel awesome.
|7|
Recently Remembered
|8|
Recently Discovered
Attention Choir Nerds:
Remember this? And it's beautiful result?
The next one is coming out soon, and this time I'm singing along.
More info here.
|9|
Recently Visited
Some dear friends visited yesterday.
We love them so much, but they live far away and we had yet to meet each others babies, born just weeks apart.
Waylon, meet your future wife.
Yeah, I said it.
|10|
Recently Re-watched
Quite possibly the best version of the Christmas story ever.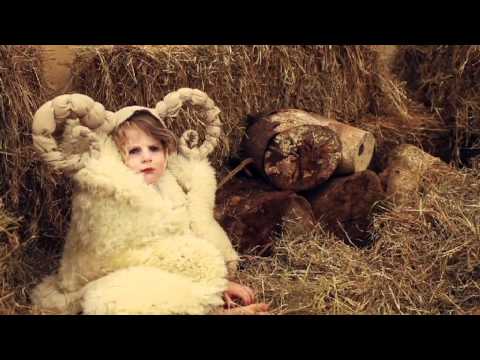 l
Merry Christmas.
***